3 Mistakes First-Time Sellers Make (So You Can Avoid Them)
Posted by Allison Van Wig on Friday, March 25, 2022 at 7:00 AM
By Allison Van Wig / March 25, 2022
Comment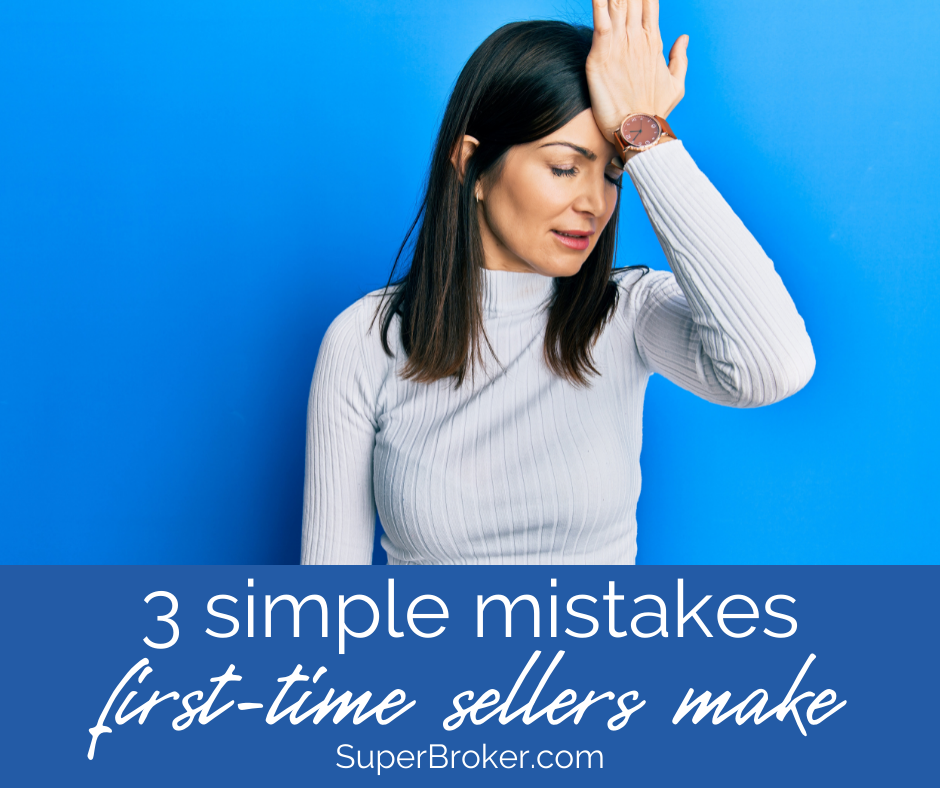 If you're a first-time home-seller, or if it's been a while since the last time you sold a home, check out these three common mistakes you should avoid.
3 Common Mistakes First-Time Sellers Make
When you sell a home, your real estate agent will be there with you every step of the way, giving you advice and guidance so you don't make any catastrophic mistakes. However, you can get a jump on the process by getting familiar with the three most common mistakes that first-time home-sellers make:
Not being available for showings
Overpricing
Failing to stage
Here's a closer look at each.
First-Time Seller Mistake #1: Not Being Available for Showings
Selling a home requires time and patience on your part, and it requires that you make your home available to as many prospective buyers as possible. That means opening your home for showings as frequently as you can. You should make every effort to remain available so you don't miss a buyer who may come in with an offer you can't refuse.
First-Time Seller Mistake #2: Overpricing
You should always listen to your real estate agent's guidance when it comes to pricing your home for sale. Your real estate agent will compare your home to others in the area to find out what buyers are currently willing to pay for homes like yours. That's very valuable information, and it can help ensure that your home is priced appropriately for the current market.
Unfortunately, though, many sellers overprice their homes in an effort to make the best possible profit. However, there are few problems with overpricing. Most importantly, the vast majority of home buyers begin their searches online, where they can set price parameters. If your home is overpriced, it's going to be competing with homes that are properly priced – and yours is going to come up short every time. Your best bet is to price your home at current market value (or even slightly below).
First-Time Seller Mistake #3: Failing to Stage
Staging a home is the art of making it as appealing as possible to prospective buyers. That means highlighting its best features and ensuring that buyers can imagine themselves living in the space. Your real estate agent can give you home staging advice, or you can hire a professional stager to tackle the job for you. Regardless of what you choose to do, the idea is to make your home look more like a model home in a new neighborhood than a place where actual people live. You may find these articles helpful:
Are You Buying or Selling a Home in Lakewood?
If you're not already living in Lakewood, or if you are but you're looking for a new home, we're here to help. Call us right now at 562-882-1581 or start browsing our Lakewood real estate listings to find your dream home today!
You can also browse:
Long Beach real estate listings
Bellflower real estate listings
Signal Hill real estate listings