3 Hacks to Boost Your Home's Curb Appeal Before Listing
Posted by Concierge Van Wig & Associates on Sunday, July 11, 2021 at 1:27 PM
By Concierge Van Wig & Associates / July 11, 2021
Comment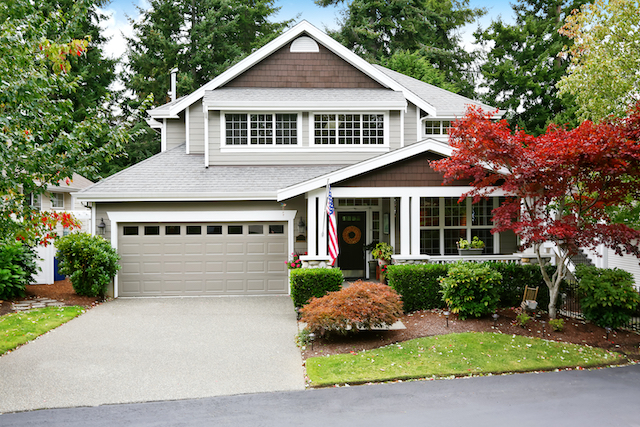 You don't have to undertake huge projects to enhance the curb appeal of your home. Consider these three simple ways to level-up the look of your landscape before your home hits the market.
Use Lawn Paint for Instant Green
You've got a decent-looking lawn. No bald spots. No weeds. It's just…Not. Quite. Green. No worries. Lawn paint can give your grass the boost it needs. Just spray on the paint to green-up your grounds. There's no need to rip up your grass to install expensive sod, or spend money on a lawn service, or invest lots of time and attention on cultivating grass seeds.
Update Your House Numbers
It's easy to overlook your house numbers, but they're often a missed opportunity to make a statement about your home. You can swap out a cookie-cutter set of house numbers with ones that spell out a portion of the digits. For instance, 732 could be posted as Seven32. Or, you could go for an even more stylish look by spelling out every number: SevenThirtyTwo.
If your home has a more artsy or whimsical vibe consider displaying your house numbers using mosaic tiles. With a little effort you can form the numbers using bits and pieces of materials like pottery, old dishware, floor tile, and colorful glass. Make sure you set the numbers against a contrasting background so that they stand out.
Here's a suggestion that's even simpler than the previous two. If you've got a porch with a chair, or other seating, consider stenciling a pillow with your house numbers. Use waterproof ink to pull off this unique trick. Just be sure that the numbers are large enough to be seen from the street, and that your pillow remains positioned to be easily seen.
Install Window Boxes
But not like you might think. We're not talking about window boxes that are filled with high-maintenance flowers or plants that require frequent watering—unless that's what you want. Think: succulents, ivy, or other drought-tolerant greenery, which add interest without a lot of upkeep for you or potential homebuyers.