3 Easy Kitchen Upgrades That Can Help You Sell Your Home Faster
Posted by Concierge Van Wig & Associates on Wednesday, March 17, 2021 at 3:16 PM
By Concierge Van Wig & Associates / March 17, 2021
Comment
If you're selling a home in Lakewood, your REALTOR® will walk through the entire space with you to point out things you can do to make the house more appealing to prospective buyers. Some things are minor, like upgrading light switch plates or cleaning out a seldom-used shed in the backyard – and some things may be a little bigger (and more costly). But in the meantime, here are three easy kitchen upgrades that can help you sell your home faster.
3 Easy Kitchen Upgrades That Can Help You Sell Your Home Faster
First things first: You should always talk to your REALTOR about investing money in a home you're trying to sell. The last thing you want is to spend your hard-earned cash on updates or upgrades that aren't going to help you sell your home faster or for more money. With that said, check out these three popular upgrades that may impress buyers enough to make an offer quickly – and for over list price:
Upgraded countertops
Bright, modern lighting
Small, upscale amenities
Here's a closer look at each.
Easy Kitchen Upgrade #1: Upgraded Countertops
If your kitchen counters have seen better days – or if they're dark, made from laminate, or extremely dated – it may be time for an upgrade. Buyers are looking for light, bright kitchens, so try to steer clear of dark colors and surfaces that can get dingy quickly. Materials like quartz and natural wood are in right now, as is marble. However, you should talk to your REALTOR about investing in new countertops. You may not need to, and because it's a significant expense, it can really cut into the profits you make when you sell your home.

Pro Tip: Ask your agent what people are looking for in your neighborhood. Home styles – and what buyers want – differ, even in subdivisions that are right next to one another. Your agent will have the inside scoop on which homes are selling like hotcakes, what buyers are saying when they tour other homes, and how much homes are selling for when they have kitchens similar to yours.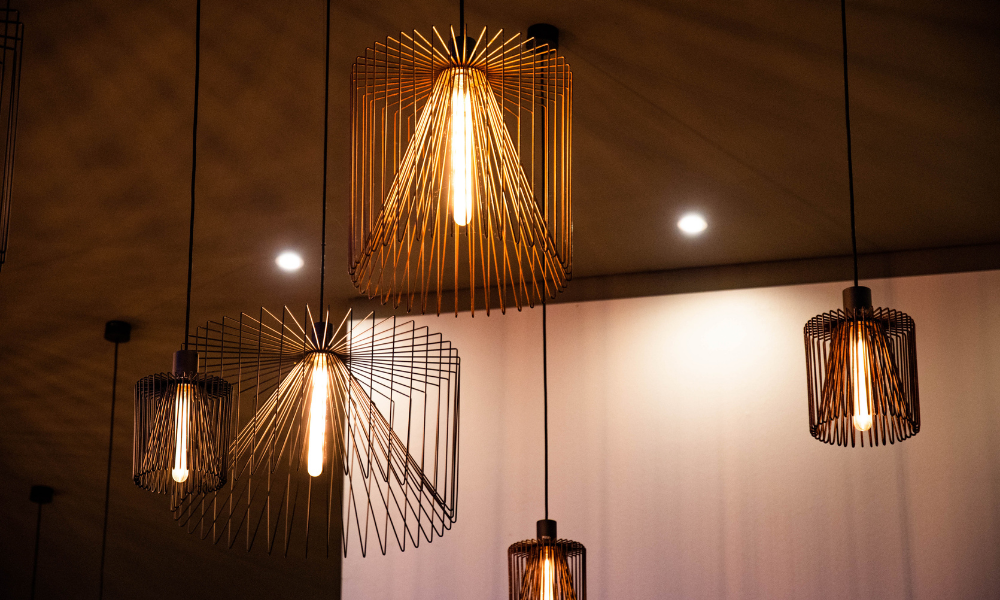 Easy Kitchen Upgrade #2: Bright, Modern Lighting
Bright and modern is the way to go with your kitchen, and one of the easiest ways to get a look prospective buyers will love is through lighting. Take a good, objective look at your light fixtures. Do they siphon light away from the space, are they modern and upscale-looking, or are they somewhere in between?

The good news: Light fixtures are readily available – and typically pretty affordable – at home improvement stores, and most are simple enough to install that anyone could tackle the job.
Easy Kitchen Upgrade #3: Small, Upscale Amenities
People have been stuck inside their own homes for more than a year, so little upscale amenities can go a long way. Think about investing in small premium touches, like a built-in wine or beverage cooler, a filtered water spout or even a pot filler behind the stove. If you can't go big on upscale amenities, that's okay – you can still impress them with a spotless, uncluttered space.