3 Backyard Boosts Buyers Will Love
Posted by Concierge Van Wig & Associates on Tuesday, September 14, 2021 at 8:53 AM
By Concierge Van Wig & Associates / September 14, 2021
Comment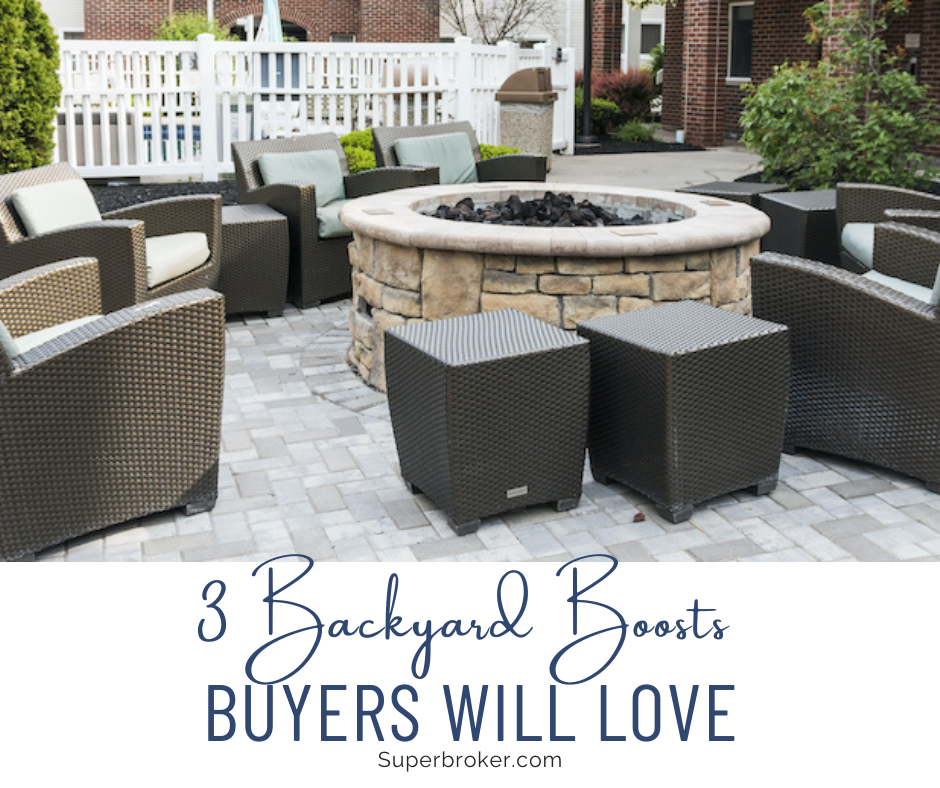 If you're selling your home in Lakewood or Long Beach, your REALTOR® will most likely talk to you about making the most out of your outdoor living space. Check out these three backyard boosts that can make buyers fall in love with your home.
3 Backyard Boosts Buyers Will Love
Your backyard is an extension of your home – and if you play your cards right, prospective buyers will see it as additional living space. Check out these three improvements you can make to impress buyers and encourage them to put in great offers:
Put down a paver pathway
Add a fire pit
String up patio lights
Here's a closer look at each.
Backyard Boost #1: Put Down a Paver Pathway
Pavers are inexpensive and easy to DIY, so it may be a good idea for you to create a pathway to an outdoor seating area. You can visit your favorite home improvement store to look at the available selection – and if you're not comfortable putting down the pathway yourself, you can hire someone to do it for you. It generally costs between $8 and $25 per square foot (including materials).
The three main types of pavers are natural stone, brick and concrete. Each has its own charm (and price point).
Related: 3 home features buyers are looking for right now
Backyard Boost #2: Add a Fire Pit
Your paver pathway can lead to a fire pit if you plan your yard right. Think of it this way: You can even put a portable fire pit in your yard that comes with you to your next home. All you have to do is surround it with comfortable chairs so buyers can envision using the space in a similar way.
Fire pits are one of the most popular outdoor elements in homes that have recently sold.
Related: 4 flowering shrubs that can make your backyard look professionally landscaped
Backyard Boost #3: String Up Patio Lights
Patio lights add ambiance, and that's what you want buyers to see when they're looking out over the backyard. They'll be able to more easily envision themselves entertaining outdoors when the weather is right. Remember: You're not just selling four walls and a roof. You're selling a lifestyle, and patio lights (as well as other backyard improvements) can help you do just that.
Related: 7 outdoor kitchen updates that buyers love
Are You Buying or Selling a Home in Lakewood?
If you're not already living in Lakewood, or if you are but you're looking for a new home, we're here to help. Call us right now at 562-882-1581 or start browsing our Lakewood real estate listings to find your dream home today!
You can also browse:
Long Beach real estate listings
Bellflower real estate listings