2 Things Your Homeowners Association Can't Do When You Live in California
Posted by Concierge Van Wig & Associates on Friday, June 25, 2021 at 8:50 AM
By Concierge Van Wig & Associates / June 25, 2021
Comment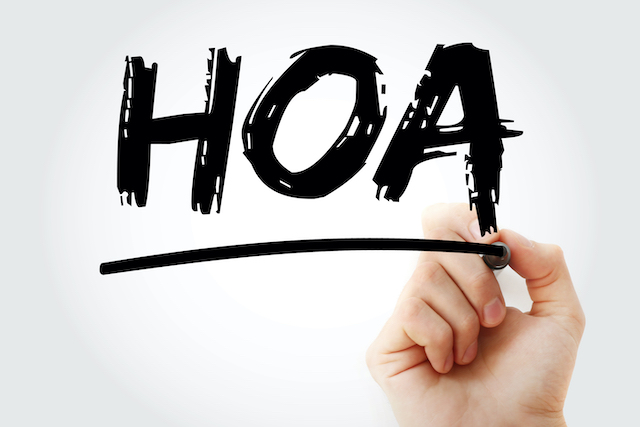 Sometimes it seems that homeowners associations have carte blanche when it comes to creating rules and regulations for neighborhoods. Things like the color of your home, the height of your grass, the look of your front door, and even where you store your trashcans can be tightly controlled. While HOAs have the authority to create strict rules to help your community maintain a neat and consistent appearance, these entities must still abide by California state law. You should be aware of these two things your HOA can't do to California residents.
Prevent you from having a clothesline
Many residents across the country prefer to dry their clothes using clotheslines, or "solar drying," instead of using mechanical dryers because it can help reduce their energy consumption, which can save money and benefit the environment—not to mention help preserve their clothes. However, many homeowners associations across the country ban residents from using clotheslines because they feel it detracts from the uniformity of the neighborhood. Well, that won't fly in California. Cali is among 19 states that have passed laws to prohibit HOA bans on the use of clotheslines. So if you find yourself facing headwinds from your HOA for trying out your new clothesline, any restrictions written into the association's covenants, conditions, and restrictions (CC&Rs) are unenforceable.
Rain on your landscape
If you decide to overhaul your landscape to adopt a more environmentally-friendly design using native plants, your homeowners association may not be on-board with the changes if they don't jive with the look and design plan for the community. California, however, protects your right to grow an environmentally-conscious landscape, so your HOA can't restrict certain plants just because they're not consistent with the neighborhood aesthetic.
Also, by presenting your HOA with evidence of the benefits of your environmentally-friendly changes, you may be able to convince them to adopt green practices of their own.