2 Father's Day Gift Ideas When Designing Spaces for Dads
Posted by Concierge Van Wig & Associates on Monday, June 14, 2021 at 3:42 PM
By Concierge Van Wig & Associates / June 14, 2021
Comment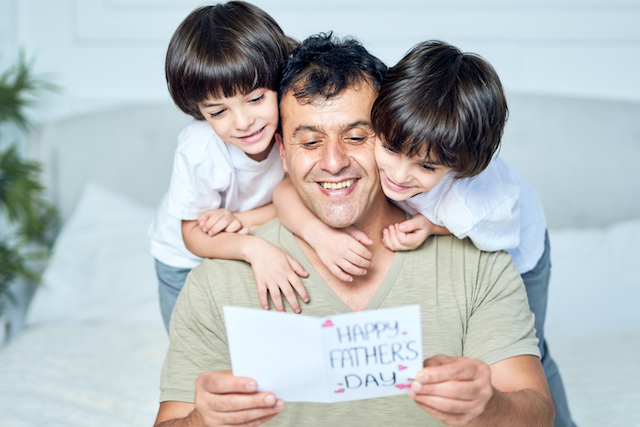 When designing spaces in your home you can't forget the father in the family. This Father's Day you can make a few design moves around the house that show how much you care. Consider using some of these ideas as your gift and design inspiration.
Grilling Goodness
If the father in your family is like many other men, he probably likes to get his grill on. But that doesn't always mean you have to gift him with a new grill—unless he's asked for one, then that's another story. Consider outfitting his outdoor kitchen with cooking accessories the same way you would a kitchen indoors.
There are plenty of accoutrements that can enhance his space and grilling experience. For instance, consider getting him a state-of-the-art meat thermometer. A meat thermometer is an easy way to ensure that cuts of protein are cooked as desired because the meat's inner temperature correlates directly to its level of doneness. This can help your father or significant other cook burgers, steaks, roast, and pork to perfection. A pizza stone can also be a nice surprise. An outdoor refrigerator can keep him in a chill mood throughout the summer.
Fun and Games
We're not saying you should turn your basement into a game room, but you might think about adding a few items that not only give your partner some of the bells and whistles he likes, but also include the entire family in the festivities. Consider dedicating a corner of the basement to tabletop games. Not the kind made of plastic, though—you don't have to sacrifice your elegant space for entertainment. There are a plethora of beautifully-crafted games like chess, backgammon, and checkers available on the market that are so well made they can remain on display even when not in use. Or, for the kid in him, consider getting a combination game table of foosball, air hockey, and table tennis, which can be stowed when the day is done. If you've got the space and you want to go all-out—if your significant other is a fan of billiards—a pool table is unlikely to disappoint him.